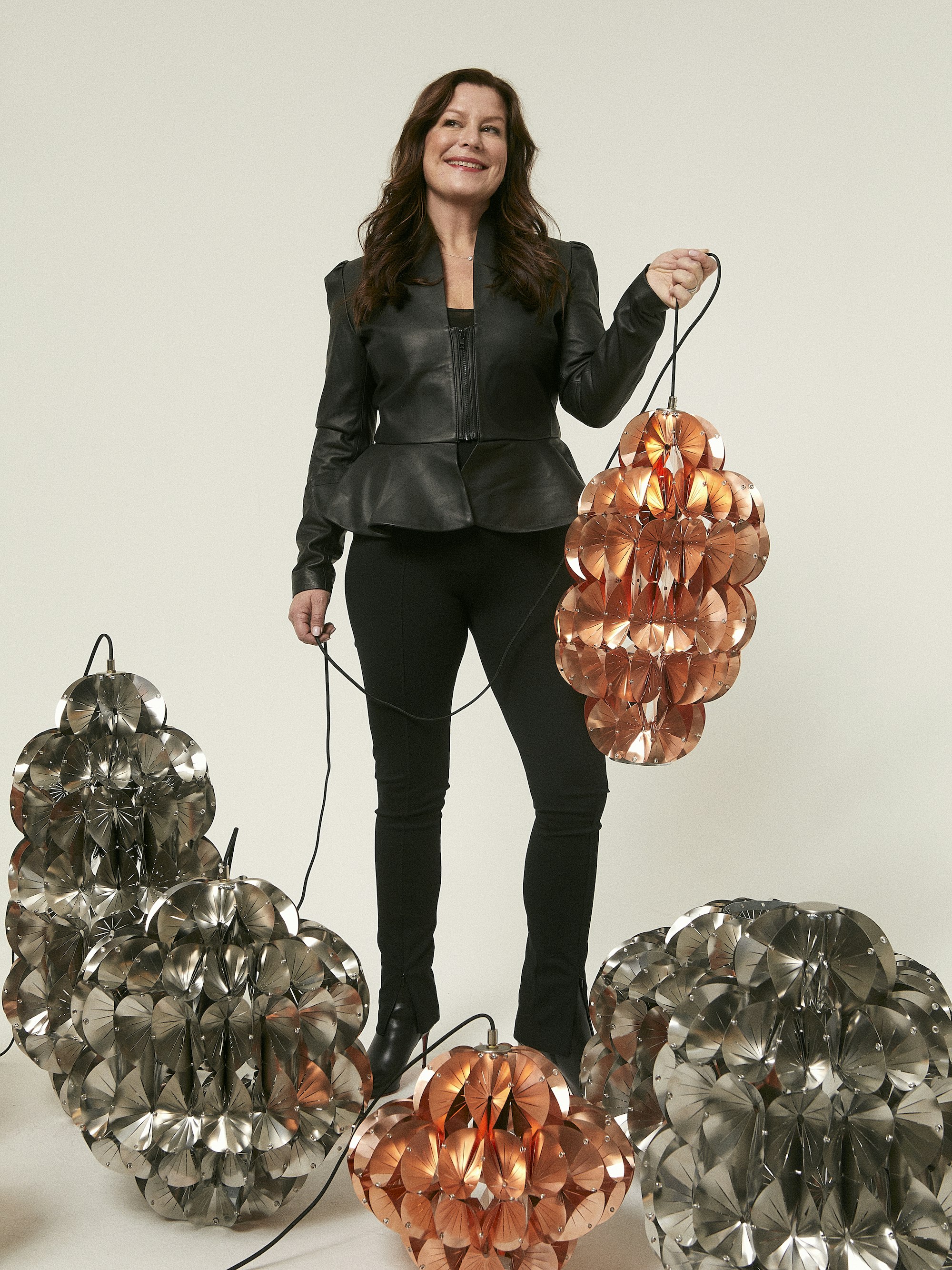 Lisa Hilland is undoubtedly one of Sweden's most acclaimed and prized contemporary designers.
Lisa Hilland creates contemporary design with a poetic twist, combining modern high-tech production techniques with artisan quality craftsmanship. After graduating from Central St Martin's College of Art, she worked ten years as a designer in London before setting up her own studio in Sweden in 2005. Her current clients include renowned furniture producers such as Orrefors, Konsthantverk, IKEA, Gärsnäs, Gemla, Design House Stockholm and Svenskt Tenn. Lisa Hilland also founded her very own design range of furniture and accessories, Mylhta in 2018.
"As a designer, says Lisa Hilland, I am constantly exploring materials and how they influence our perception of an object. Natural materials are close to my heart, and using them in a careful, sustainable way, creating long lasting design. In my work I am aim to enhance a material's natural qualities, celebrating its specific character, functions and beauty. Excellent design triggers our emotions and according to me, materials have a great part to play while designing - or as I call it - giving an object a soul that can be loved."
In 2023 Lisa Hilland celebrates 25 years as a designer. You can find her designs sold through auction houses with a value. This manifests Lisa Hillands signum; the creation of longterm high quality design that can be passed down for generations."
Awards

Plaza Interior's award of honour for sustainability 2021
Mylhta Spira series

Furniture of the year 2019
Anno Cabinet, Sköna Hem
Furniture of the year 2019
Mylhta Stool, Form Award, Svensk Form
Lauritz Icon Award 2017
Bow Series Gemla, Residence Magazine Awards
Designer of the Year 2013
Plaza Magazine Awards
Furniture of the Year 2013
Bow Chair, Gemla
Residence Magazine Awards