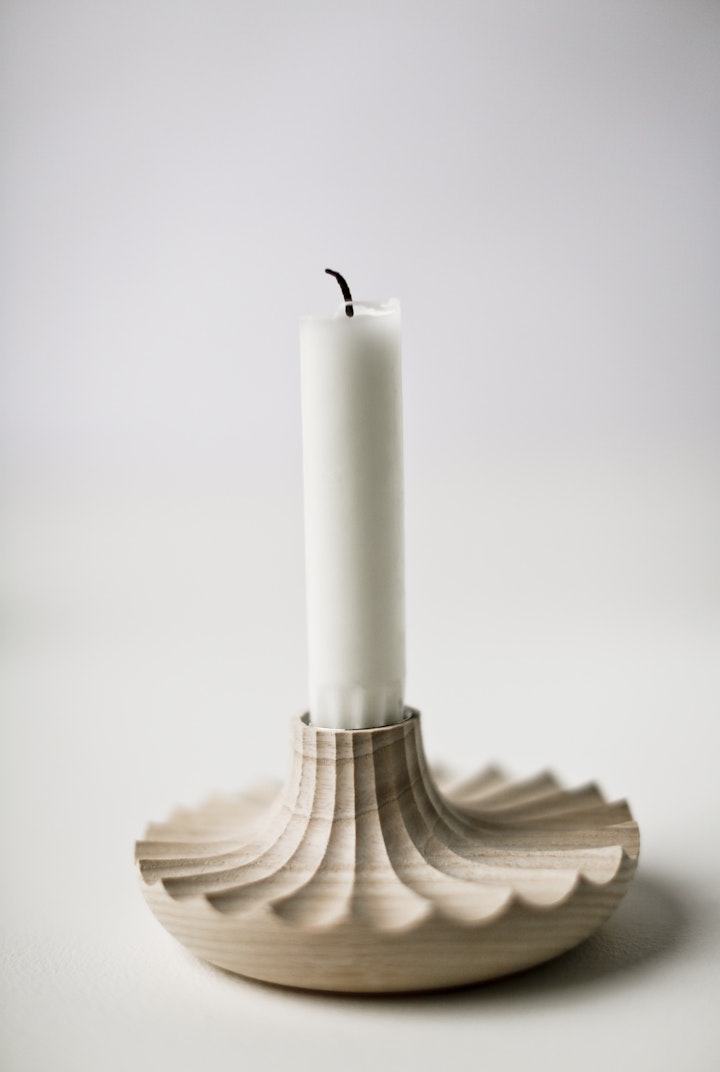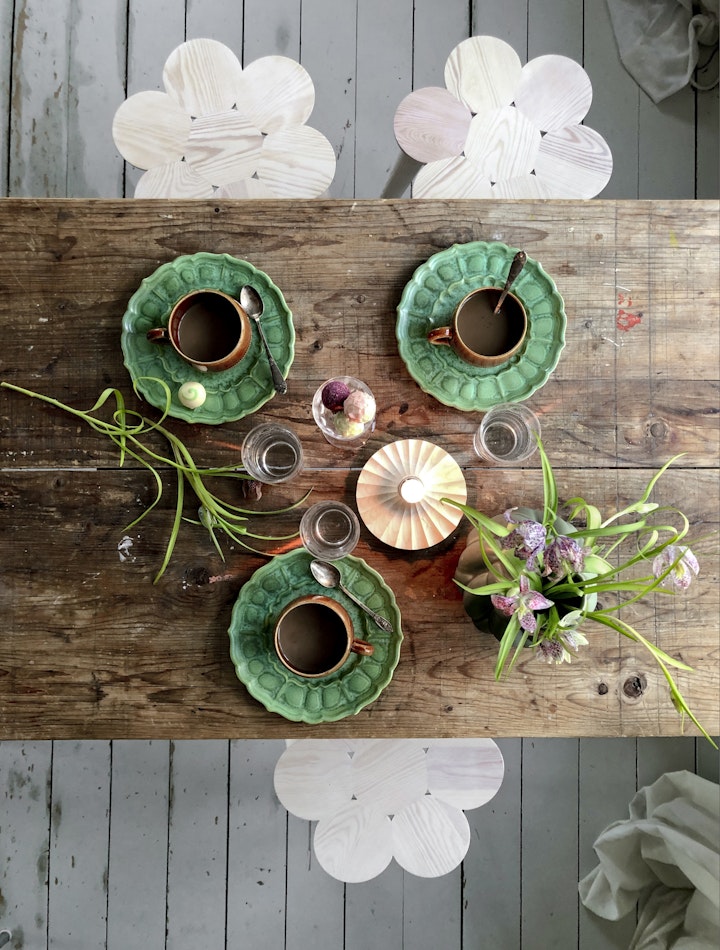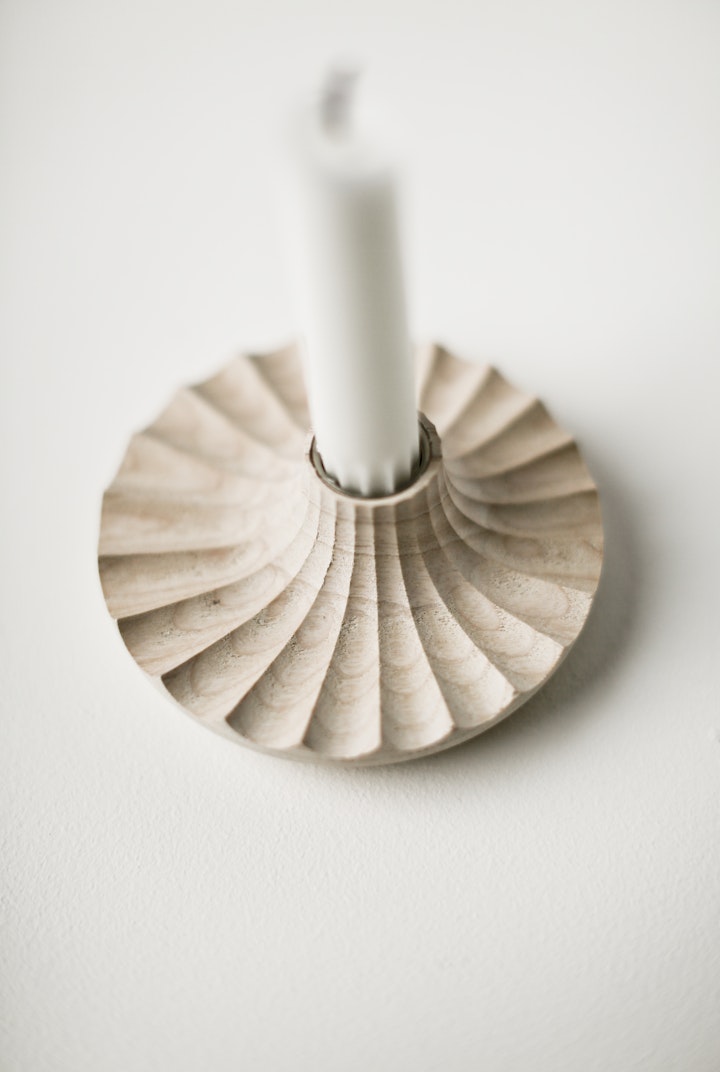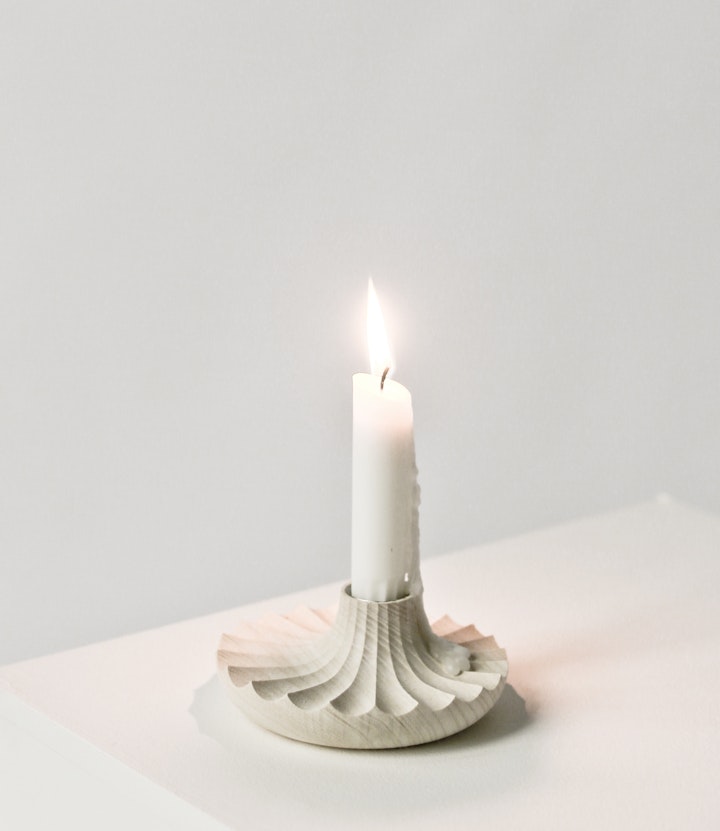 Daggkåpa is a wooden candlestick, inspired by floral shapes in nature. It is manufactured in Sweden, in Swedish ash. When cutting the wood, the annual rings form flower-like patterns. Each candlestick has its own pattern, just like every tree in the forest is unique.
Design Lisa Hilland for Mylhta.
Photos by Ida Magntorn.