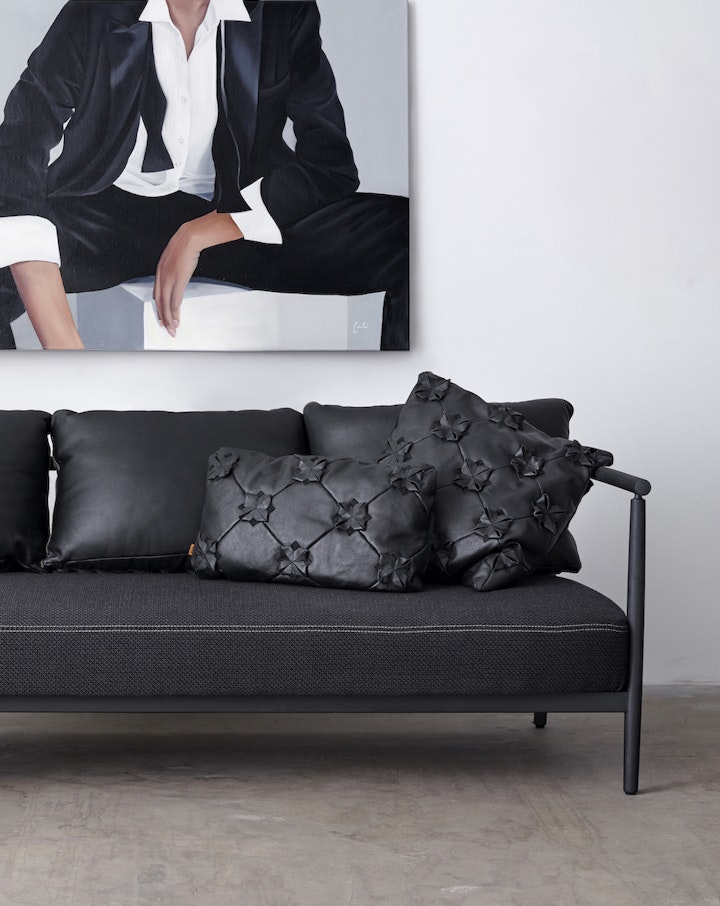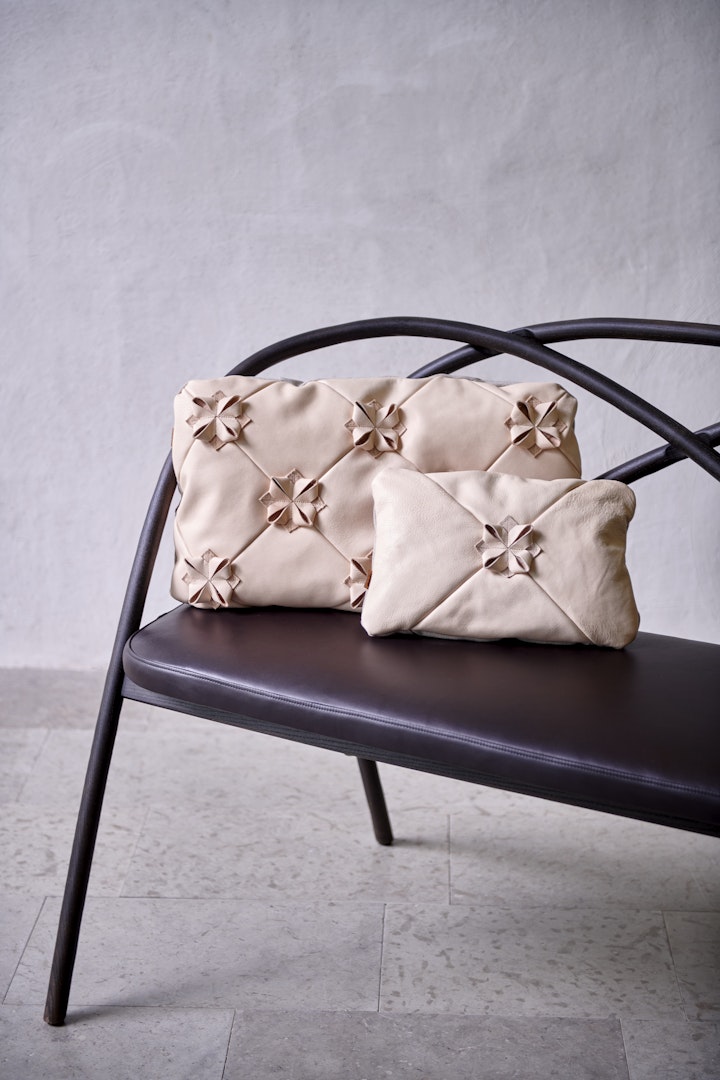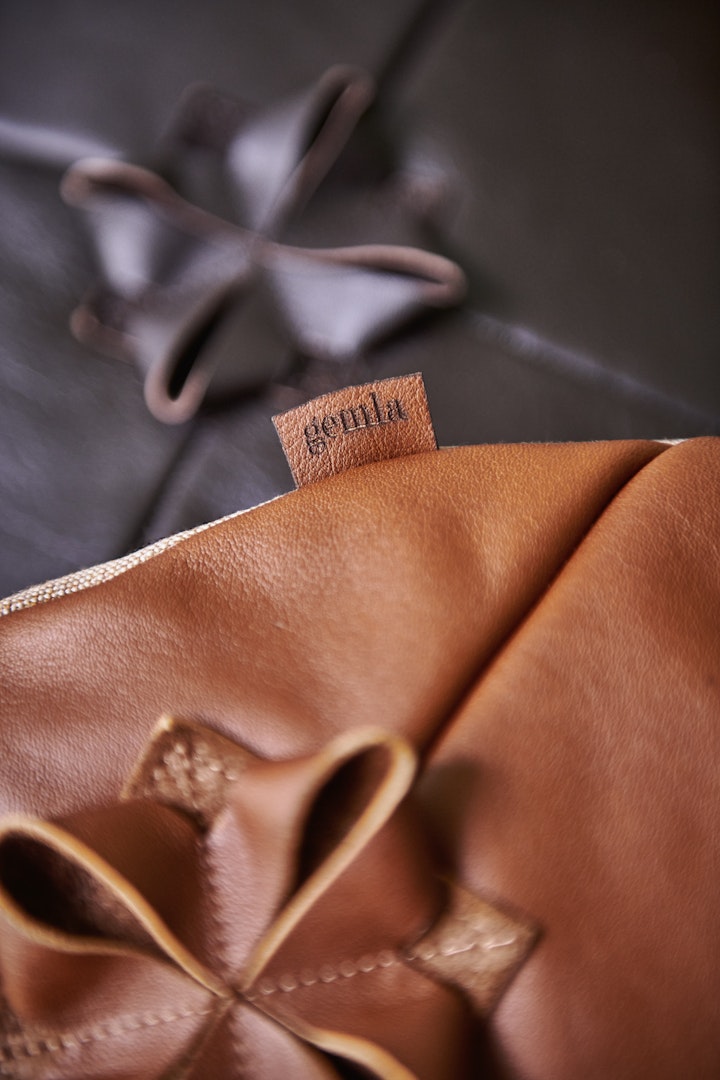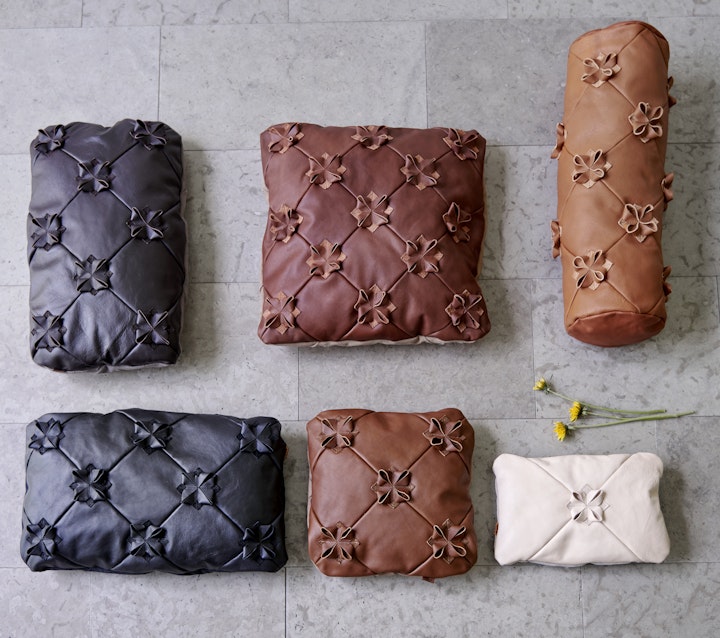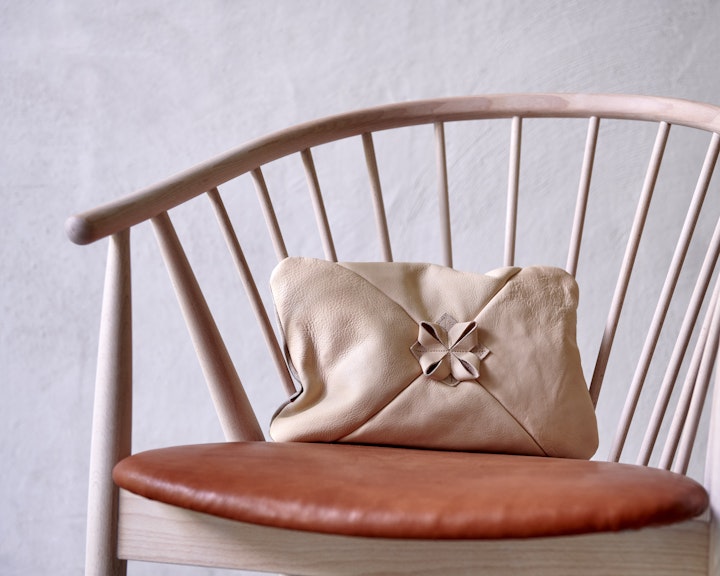 GEMLA MEADOWS
Swedish designer Lisa Hilland has created a very special upcycling project for Gemla. Inspired by nature she used leather waste from chair production and designed a collection of poetic-looking cushions with beautifully folded flower rosettes reminiscent of a summer meadow.
In recent years, Gemla has developed more lounge and easy chairs, aiming for sofas in the future and have seen a need to complement the furniture with more comfort. When upholstering Gemla tries to cut the leather as economically as possible and to use whole hides, but there are always smaller pieces left over. The idea to turn these waste pieces into a family of beautiful cushions in different sizes and shapes was born. Gemla commissioned Lisa Hilland, who has a great sense of fine detail and refined solutions, to design this collection.
"I set out to create a three-dimensional quilted leather pattern showing both sides of the leather, the back I find just as beautiful as the front, so I wanted to show it. When I was experimenting with the scrap leather I looked to nature for inspiration, and I found a simple way of cutting and folding the leather into a flowerlike shape. Combining this shape with simple squares of leather I found an interesting dynamic that could be extended to a series of cushions. When the first sample came into life at my very own sowing machine I immediately thought of a meadow in full bloom" says Lisa Hilland.
The MEADOW cushion collection consists of 5 different cushions in various sizes, shapes, and colours.